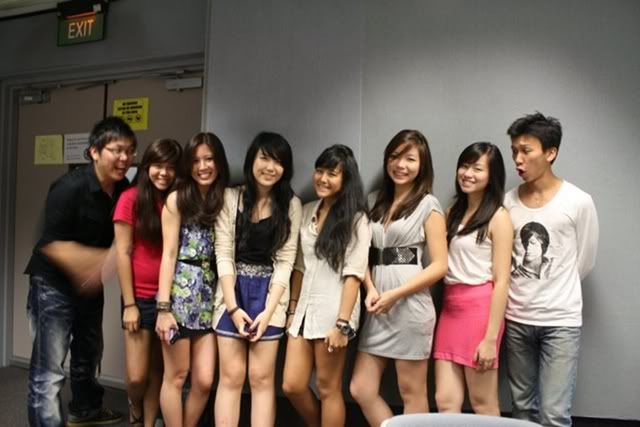 This was taken after psy207 during vday! Love them! Cynthia's not in the picture though.
The first person I've ever known who actually drank alcohol in a futile attempt at keeping herself awake so she could study. Yes alcohol + books I kid you not. So who got tipsy within an hour? Hahahahah!
1. Tuesdays are such long days that I never fail to fall asleep in at least one of the three classes.
2. My tattoo is starting to itch and it gets so hard to resist the urge to scratch it sometimes.
3. We were trying to take a video of ourselves for esl408 presentation and I'm convinced that acting isn't my forte.
4. Laughter is indeed the best medicine.
5. I'm pretty blessed.